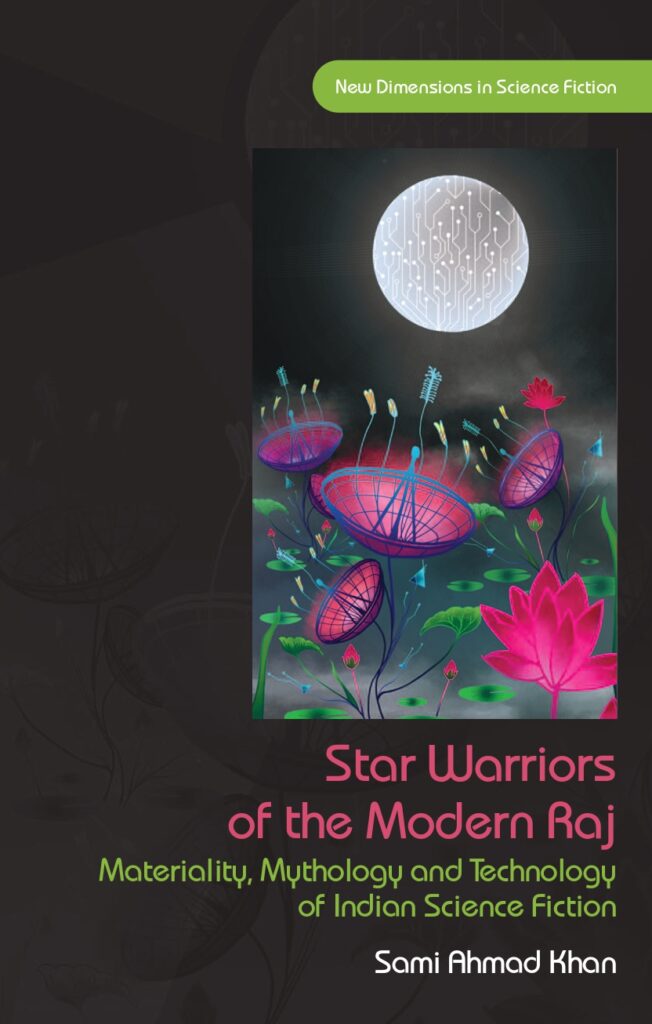 Star Warriors of the Modern Raj
India is mutating – and its Science Fiction with it. Star Warriors of the Modern Raj is a critical catalogue of contemporary India's anglophone SF, a path-breaking work that flits between texts, vantage points and frameworks. An alternative to a Eurocentric perspective of SF, this study avoids essentialising definitions and delves into how the world of SF (text) intersects with that of the writer/reader. Fusing paradigms of Science Fiction Studies, South Asian Studies and Postcolonial Studies, among others, the book explicates how India and its SF negotiate one another. It evolves a 'transMIT thesis' to analyse how mythology (M), ideology (I) and technology (T) contour Indian SF and its fictional reimaginings. This study identifies the manifestations of divine beings within SF as differing epistemological categories, locates the modes of marginalisation within Indian popular imagination as altars of alterity, before proceeding to analyse how newer technologies engage with socio-political anxieties in and through SF.
Reviews
An invaluable addition to the growing scholarship on Indian science fiction that will also be immensely useful for future work on emerging sf cultures.- Istvan Csicsery-Ronay Jr.
Brings a new generational as well as a new geographical vision to our understanding of SF… advanced by lively prose and a thought-provoking conceptualization scheme that is often no less than breath-taking. – Brooks Landon
A lively introduction to a rich body of work… a valuable source for scholars and fans of SF. – Joan Gordon.
An urgent book for urgent times, and one that can only be called an astounding theoretical development, this will undoubtedly set the tone for Indian and global SF studies for the foreseeable future. – Bodhisattva Chattopadhyay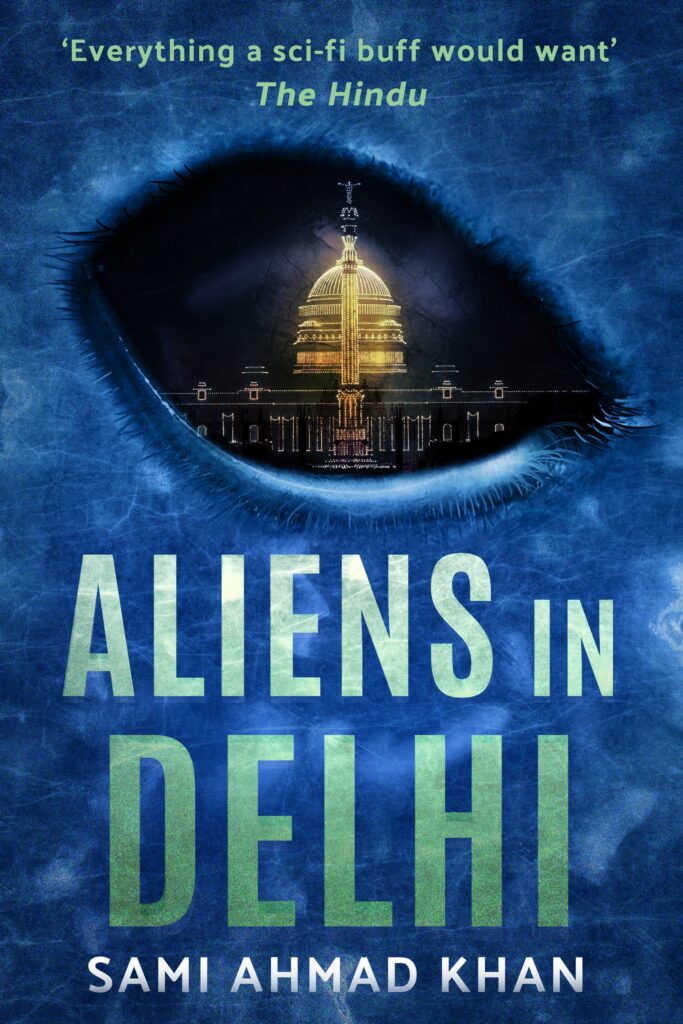 Aliens in Delhi
In the near future, the ISI and RAW discover that securing the borders of Pakistan and India is the least of their problems. An extraterrestrial race of reptiloids prepares to invade Earth — by turning our smartphones into gene-tampering weapons. Humanity might soon be extinct. As people in Delhi start turning into alien hybrids, India gears up to face a foe unlike any other. From unveiling the actual reason behind the Chandrayaan mission to the truth about Osama bin Laden, this explosive geopolitical science-fiction thriller depicts how contemporary India responds to an alien invasion.
Reviews
The narrative has different parallel plots that are intriguing and engaging. And all these plots are somehow interconnected, which make for a strong narrative — HINDUSTAN TIMES
The author has extensively used tropes to raise geopolitical issues. It will not be difficult for a discerning reader to understand what Khan is actually hinting at. The narrative is pacy and full of twists and turns —THE TELEGRAPH
The words fly off the page and yet shock you into reading them again slowly to appreciate the auanced way in which the author has carefully yet callously, craftily yet casually 'launched' certain words in a sentence – words that leap into immediate meanings with a certain depth layered with a nonchalance' that is so original that it blows your mind —THE PIONEER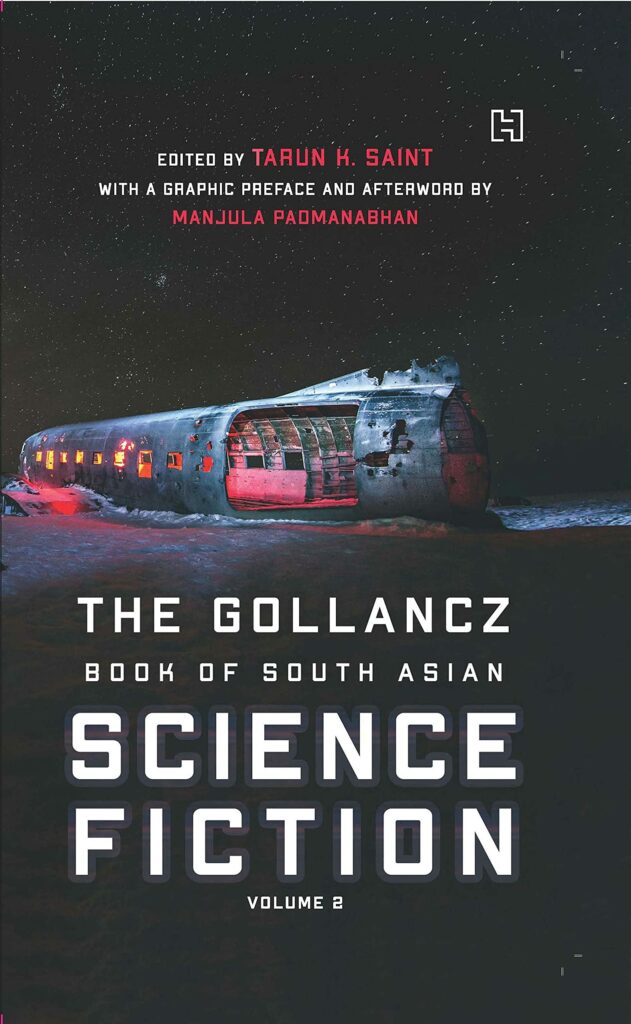 "Biryani Bagh" in The Gollancz Book of South Asian Science Fiction Vol. II
From sinister plans of xenocide to speciesists who have taken it upon themselves to Off-World those unlike them; from simulations that memorialize stories obliterated in a book-burning world to the Master Pain Merchant who is always at hand to administer a dose of long-forgotten sensations; from genetically modified Glow Girls who can kill with a touch to a droid detective actively seeking out justice – this stellar volume of cutting-edge science fiction, in prose and verse, showcases 32 of the most powerful voices in the genre from the Indian Subcontinent.
Taking forward the formidable task achieved to critical acclaim by the first volume of The Gollancz Book of South Asian Science Fiction, the present collection masterfully transports readers to worlds strangely familiar, raises crucial questions about our place in the universe and testifies to the astonishing range and power of the imaginative mind.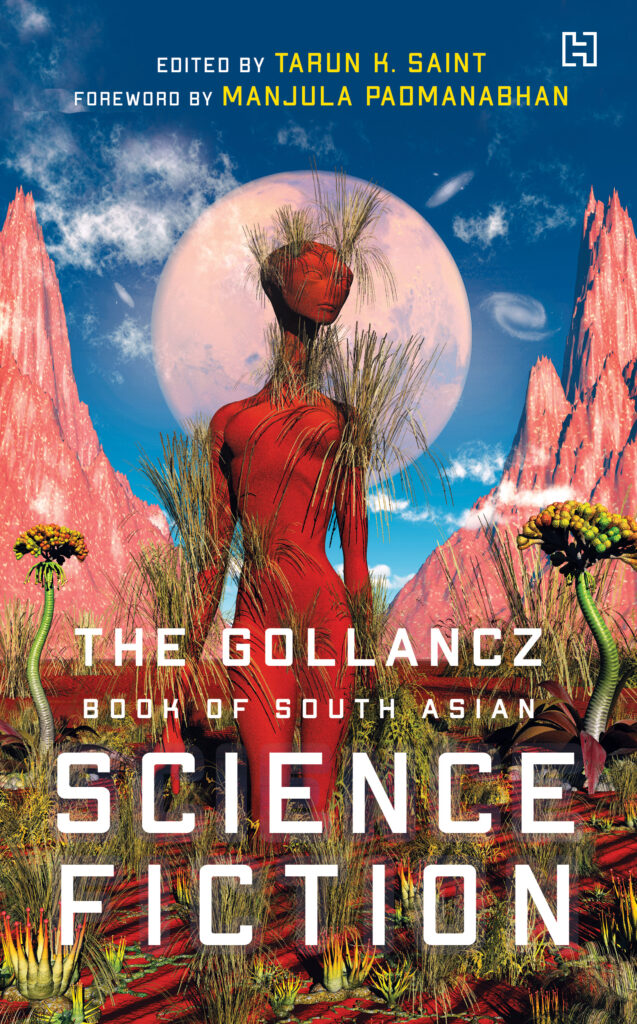 "15004" in The Gollancz Book of South Asian Science Fiction Vol. I
The hunt for a new planet leads three explorers into a terrifying adventure. On an ordinary morning, the citizens of Karachi wake up to find the sea missing from their shores. The last Parsi left on Earth must find other worlds to escape to when debt collectors come knocking. A family visiting a Partition-themed park gets more entertainment than they bargained for. Gandhi appears in contemporary times under rather unusual circumstances. The arrival of aliens with an agenda on a railway station in Uttar Pradesh has unexpected consequences. A young girl's personal tragedy finds a surprising resolution as she readies herself for an expedition of a lifetime.
These and other tales of masterful imagination illuminate this essential volume of new science fiction writing that brings together some of the most creative minds in contemporary literature. A must-have collectible, The Gollancz Book of South Asian Science Fiction offers fresh perspectives on our hyper-global, often alienating and always paranoid world, in which humanity and love may yet triumph.